People
Neoscape understands the critical importance of successful outcomes. Neoscape invests in the highest-quality management and project leaders - team players with extensive experience and skills and an attitude towards client-focused outcomes that aligns with Neoscape's core values and corporate culture.
The best teams are those made up of highly trained and highly motivated individuals who have a clear understanding of their roles and objectives. We build teams and invest in a program of support and mentoring that helps nurture the talent, reward the skills and encourage the initiative that delivers the highest quality outcomes to our clients and their stakeholders.
Mark Nathan - Director
Contact Mark Nathan in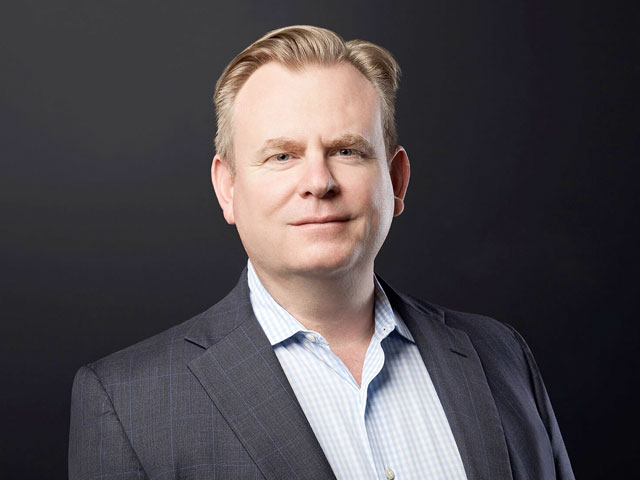 Mark is well regarded for his leadership capabilities, his ability to form and lead strong, dynamic project teams, and his enviable reputation for the delivery of successful, award-winning projects earned through 25 years of experience in the construction and property industry.
Prior to commencing neoscape, Mark enjoyed a career spanning over 22 years at Probuild, joining the organisation in 1991, he went on to establish and run its Sydney office as State Manager, NSW from 2002 to 2010. In 2011, Mark was appointed as General Manager of Monaco Hickey, a new subsidiary of Probuild, to play an integral role in the company's national growth and development strategy. Mark was appointed to Probuild's executive group in 2002 and became a minority shareholder in Probuild in 2005.
Throughout his career, Mark has been responsible for the successful procurement and delivery of a number of major national and award winning projects including; CSL Privigen Facility, AMREP Theatre Alfred Hospital, the Royal Randwick Racecourse Redevelopment, The Point Luxury Residential Development Sydney, Campbelltown Catholic Club Hotel and Entertainment Centre, Park Hyatt Sydney Refurbishment, The Common Apartments Sydney, One Wallace Luxury Residential Development Toorak, National Golf Club House, Stadium Apartments, Chifley Hotel and Apartments, Australia Post Data Centre, the Silo Apartments Richmond and the Ian Potter Museum of Art at the University of Melbourne which received the Master Builder of the Year Award from the MBAV.
Mark is an MGSM, MBA Graduate, a Registered Building Practitioner with the Building Practitioners Board, Victoria, and a Licensed Contractor with the Department of Fair Trading, New South Wales.
Darren Woolf - Director
Contact Darren Woolf in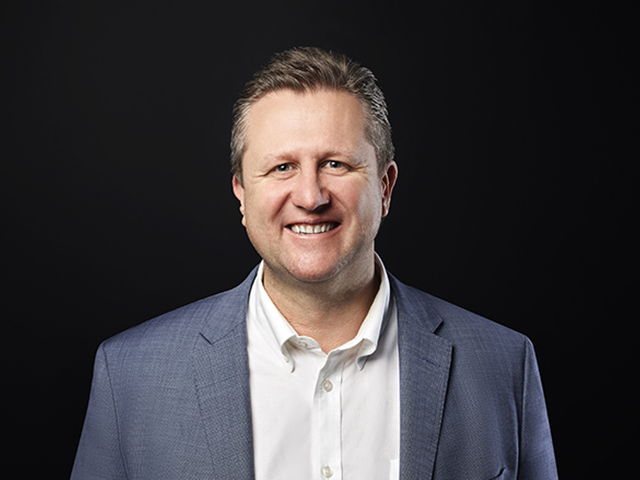 With over 25 years of construction and project delivery experience, Darren is highly regarded throughout the industry for his ability to successfully lead major construction projects and achieve exceptional project management outcomes.
Darren joined Mark as a Director of neoscape in 2013, providing a wealth of construction knowledge, project delivery experience and operational management expertise. Prior to joining neoscape, Darren had established himself as an industry leader with a career spanning over 25 years including 17 years as a senior project manager and construction manager at Probuild and more recently Darren held the position of General Manager at Hacer Group.
With a reputation for professionalism, integrity and committment, Darren has successfully delivered some of Australia's most significant, challenging and award winning projects. From inception through to procurement, design management and construction delivery, Darren has been responsible for exceptional outcomes on projects including; One40 Williams Street Commercial Office Tower and Retail for CBUS ($250m), Footscray Plaza Retail and Residential Development, Masters Hawthorn and Williams Landing for Woolworths, The Canterbury Apartments, Woolworths Tarneit, Clayton Community Centre, Nigel Peck Centre for Melbourne Grammar, Two Stages of Redevelopment at Highpoint Shopping Centre, Toyota Corporate Headquarters, Shell Corporate Office, Heritage Golf and Country Club, two stages of redevelopment at Northland Shopping Centre, Manchester House Apartments and the Georges Department Store Redevelopment.
Darren is a Registered Building Practitioner with the Building Practitioners Board, Victoria.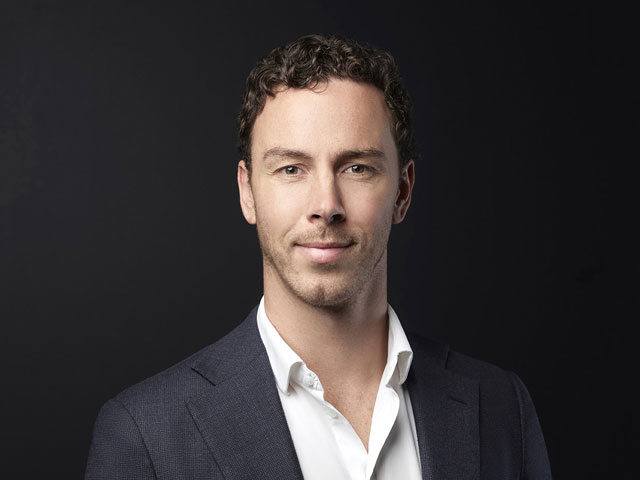 Dylan is a Senior Project Manager with over 10 years' on-site and off-site experience in the successful delivery of complex capital projects and mixed use redevelopments. Dylan's work to date includes key experience on complex public and private health, mixed use residential, commercial, scientific research and institutional projects.
Dylan has a strong focus on end to end project delivery, from initial due diligence, business case and feasibility through all stages of design and construction through to successful project completion. Dylan has consistently demonstrated an ability to effectively lead and efficiently manage multiple / complex developments, projects and associated tasks to achieve key time, cost and performance outcomes.
Prior to joining Neoscape, Dylan worked with TSA Management undertaking the role of Senior Project Manager for delivery of the Waterloo Estate and 600 Elizabeth Street Redfern Redevelopment projects for Land and Housing Corporation. Waterloo and Redfern are two of the key mixed use redevelopment projects within the Government's Communities Plus Program.
With APP Corporation Dylan was the Senior Project Manager responsible for design and construction of a new 25,000m2 Clinical Services Building including mental health unit, severe burns, neonatal intensive care unit (NICU), pediatrics, birthing, general in-patient accommodation, women's and children's ambulatory care as well as two dedicated operating theatres and associated support areas.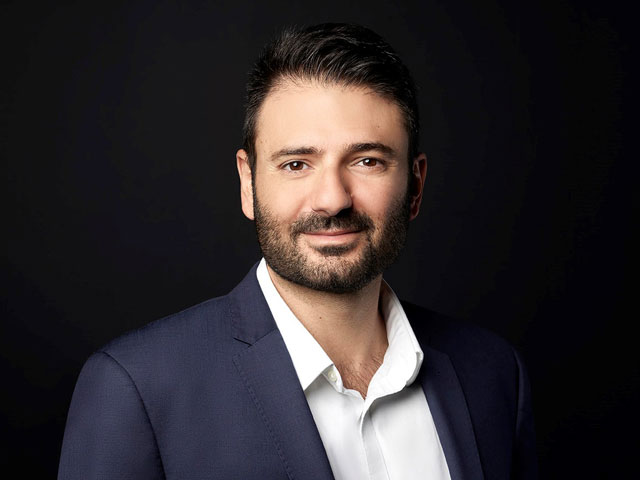 As an experienced Property and Construction Professional, Justin has held a wide range of responsibilities allowing him to foster valuable skills, experience and knowledge. He has worked as a Director, Development Manager and Project Manager for private and government organisations successfully managing large scale and complex projects.
Justin joined Neoscape in 2018 as a Senior Project Manager, bringing considerable Client Side Project Management experience from his previous roles. He brings a depth of understanding across all project phases from inception through to completion and across a wide variety of project sectors adding value to our clients project experience.
Prior to joining Neoscape, Justin worked as a Director and Senior Project and Development Manager for Trice in South Australia, delivering some of Adelaide's most high profile projects including the Mayfair Hotel and the Deloitte Private office building. During his time at Trice, Justin also successfully delivered for his clients projects across a number of sectors including residential apartments, aged care accommodation, retail, commercial, health, leisure and education. Prior to Trice, Justin worked with Housing SA, a state government entity, working to deliver specialist Disability & Affordable housing across South Australia and Kinsmen Limited, a diversified property development group, successfully delivering residential, commercial and seniors living projects across South Australia, New South Wales and Queensland.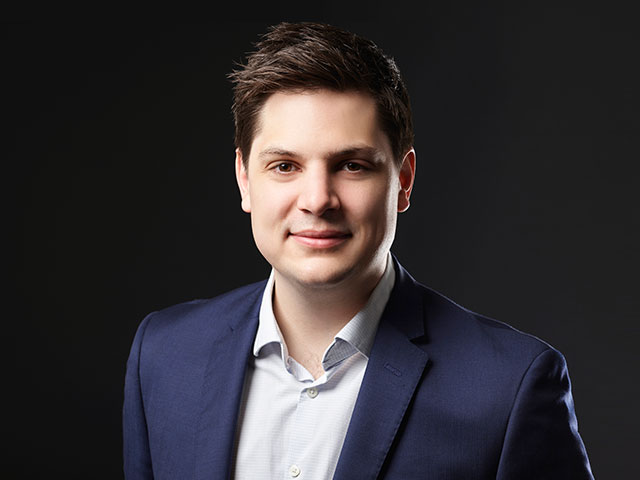 Nick has managed a variety of successful projects over multiple sectors and gained valuable experience in project delivery and program management. Nick has delivered exceptional results for clients in dynamic and sensitive environments.
Nick joined Neoscape in 2015 as a Project Manager, bringing considerable Client Side Project Management experience from his previous roles. Nick has developed a strong understanding of project delivery through heavily regimented processes for government and quasi-government clients in previous positions.
Prior to joining Neoscape, Nick worked with Root Projects Australia at Melbourne Airport as a team member delivering the South Precinct Project – New Terminal 4. Nick was also the Project Lead for the refurbishment of the Existing Terminal 4 and new office accommodation for Tiger & Jetstar. Nick began his Client Side Project Management career at Sinclair Knight Merz working as a team member of a number of large scale, geographically diverse and politically sensitive projects including the $220 million Base Security Improvement Program and involvement on the Manus Island & Nauru Regional Processing Centre projects.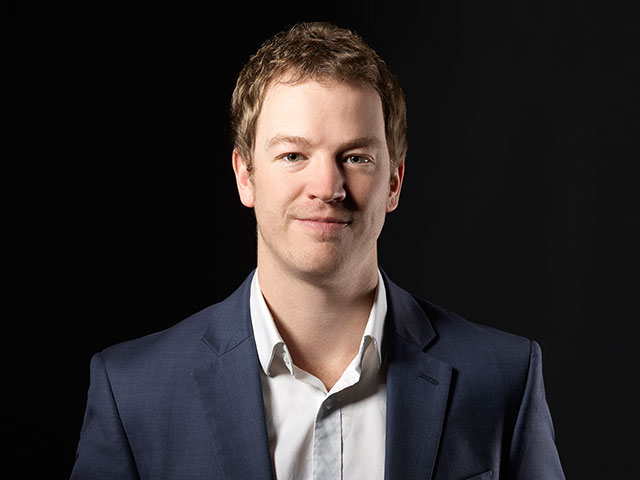 Having worked on a variety of successful projects, Phil has gained valuable experience in project delivery, contract administration, program management & cost control while working for both client side project management and the building contractor side.
Phil joined Neoscape in 2016 as a Project Manager, bringing diverse Project experience from his roles working for publicly listed retail trusts, Government Housing Associations and private development entities.
Prior to joining Neoscape, Phil began his career in 2010 at Hacer Group working as part of a team on a number of large scale and diverse projects; including retail, apartments & office fitout projects. Prior to joining Neoscape Phil previously worked at Urban as a Project Manager & Superintendent on multiple and complex apartment and mixed use developments in and around central Melbourne. Phil has gained a valuable and thorough insight to best practice project delivery and how to achieve the best outcomes for clients in relation to cost, time and quality constraints.
Phil has honed his Project Management skills and developed a reputation for a systematic and team minded approach to project delivery and complex problem solving.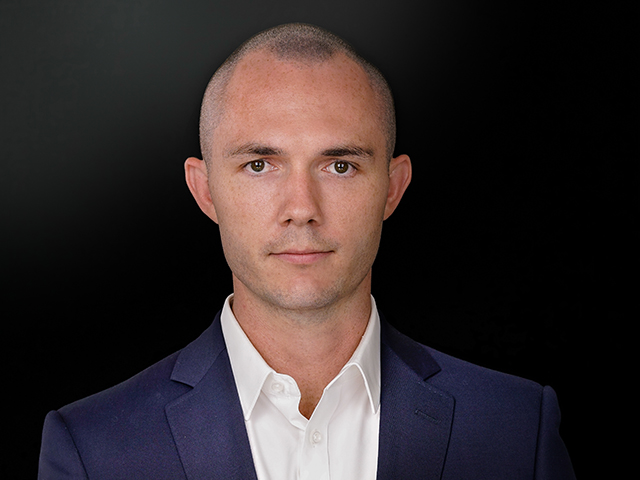 Having managed a variety of successful projects, Luke has high level expertise in project management and client side construction management to deliver exceptional results. Joining neoscape in 2018, Luke is the first member located in Sydney which further expands and strengthens the neoscape team.

Luke's experience stems from an esteemed career in the McDonald's system working across several different projects and functional areas within the Australian business. Luke has worked as a Client-side Project Manager and Superintendent on numerous developments, both in Sydney, greater Sydney and regional NSW.

In addition to Luke's Project Management experience he brings a background of Business operations and stakeholder management, creating a holistic approach to the management of his projects. Luke has a high energy and enthusiastic style and brings strong attention to detail on delivery. His experience in project management gives him a passion to deliver on Quality, Cost and Time across complex projects.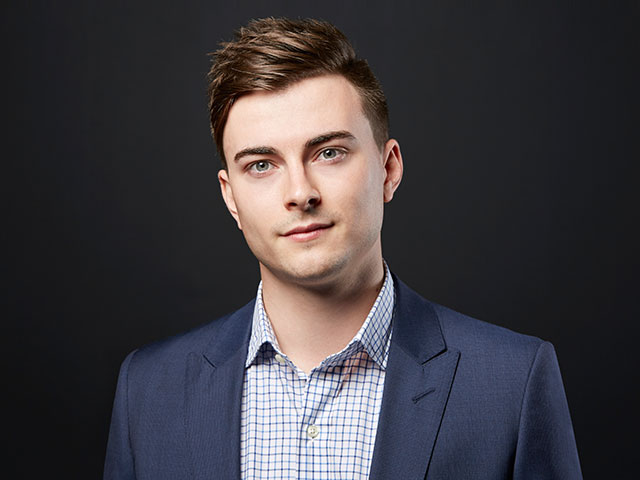 Madison has experience in a number of sectors of the property development and construction industry having previously worked in the areas of prestige home design, land development, volume home building and civil engineering.
Madison joined Neoscape in 2017 as a Project Coordinator and brings with him a strong work ethic, positive attitude and abundant enthusiasm. Prior to joining Neoscape, Madison worked at LD Eng, in the area of Land Development and Civil Engineering. He was involved in a number of greenfield and brownfield developments for clients including Far East Organisation and Lauders Group in the significant growth areas of the outer-urban fringe.
Working knowledge of the fundamentals in architectural design and engineering allows Madison to combine a sound understanding of good design methods while implementing practical and functional solutions. His current role as Project Coordinator is further supported by his problem-solving skills and keen eye for detail.
Kate Fraser - Project Coordinator
Contact Kate Fraser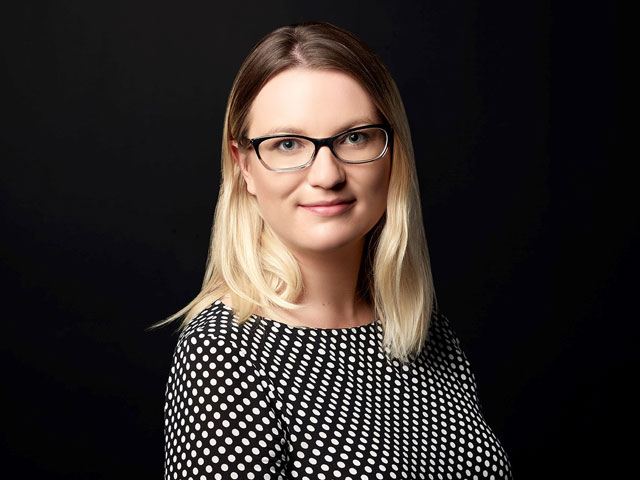 With a double degree in Design (Architecture) and Construction Management with Honours, Kate has a fine eye for all things construction. Having previously worked on both residential and commercial projects at a construction company, she has experience in achieving results in a fast-paced environment.
Joining Neoscape in 2018 as a Project Coordinator, Kate brings knowledge of design and construction from previous roles focusing on the early stages of project delivery. A proactive and hardworking attitude, with a high level of attention to detail, has enabled her to contribute to the successful delivery of several high-quality projects.
Prior to joining Neoscape, Kate had roles as an Estimator and Pre-Delivery Manager at a construction company. Her practical approach to problem solving, and ability to adapt to the varied nature of construction projects, enabled her to quickly and smoothly get projects on to site to reach favourable client outcomes.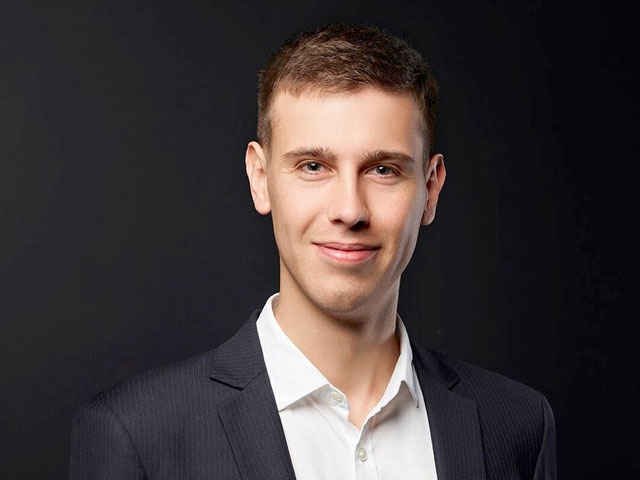 Following an education in architecture Aaron offers extensive knowledge surrounding the built environment with experience in both design and construction based positions.
Aaron joined Neoscape in 2017 as a Project Coordinator, bringing with him an enthusiastic attitude and strong work ethic. Prior to Neoscape Aaron worked at Trade Services Sign Installations, developing fundamental project management skills and contributing a key role in the nationwide reimage of Shell Petrol Stations. His concise coordination and ability to explore opportunities outside those immediately presented are vital skills that allow Aaron to achieve the most desirable result for clients.
Aaron's endurance, attention to detail and dynamism enable him to meet expectations in relation to the time, cost and quality of projects. These qualities allow Aaron to be a valuable team member, taking every opportunity to further his knowledge and always demonstrating a continual focus to ensure client satisfaction.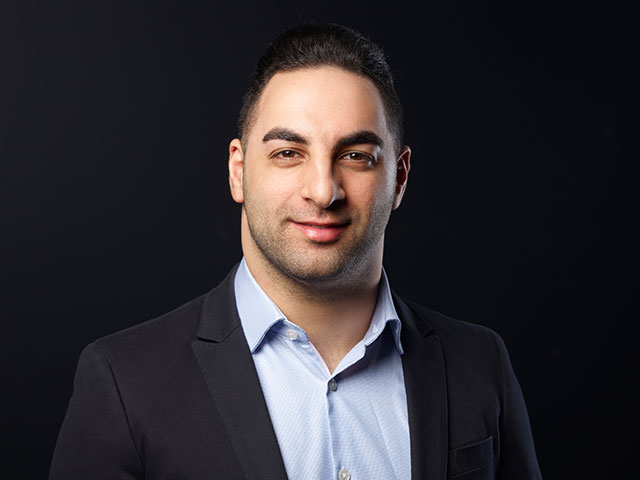 Justin has experience in the construction industry having previously worked in the areas of commercial and residential building gaining valuable experience in management, contracts administration, building science, scheduling and estimating.
Justin joined Neoscape in 2017 as a Project Coordinator and brings with him a hardworking, optimistic attitude and a passion to learn and develop his skills. Prior to joining Neoscape, Justin worked at Probuild as a student intern through the RMIT student work program. He was involved in a number of projects including the Pacific Werribee Expansion.
Continuous growth of knowledge in building and engineering has provided Justin with the ability to have a thorough understanding of construction and design methodology allowing for the capability to implement practical and functional solutions. His current role as Project Coordinator is further supported by his detail oriented approach, teamwork, communication and problem-solving skills.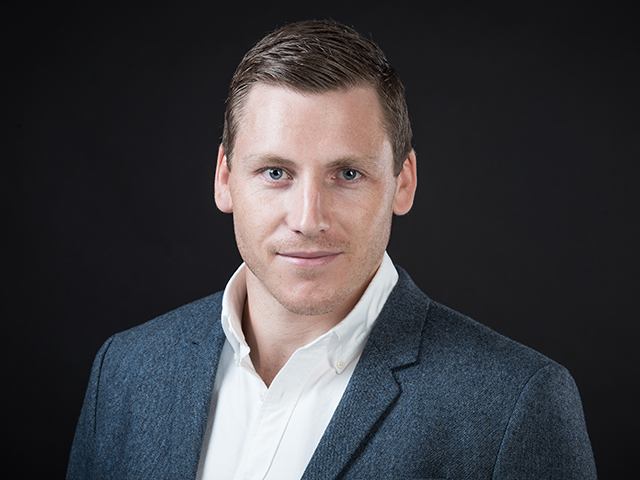 Nick is a Senior Project Manager with over 8 years' experience in Project Management of complex projects in multiple sectors; in particular commercial, mixed use residential, retail, education, industrial, aged care and child care. He has extensive experience from front end briefing through to complete project delivery and brings dedication to all of his projects. His particular skills include briefing and scoping of Works Packages, Project Coordination, Financial Budgeting, Design and Construction Programming, Tendering & Procurement, Value Management, Construction Management, Contract Administration, Contract Superintendency and Tenancy Coordination.
Prior to joining Neoscape, Nick's career in Project Management included working at RCP Australia whereby he gained a wealth of experience in management of a wide spectrum of projects ranging in project values; from aged care refurbishments to CBD Commercial office and Retail towers. The successful delivery of these complex and challenging projects is where Nick thrives.