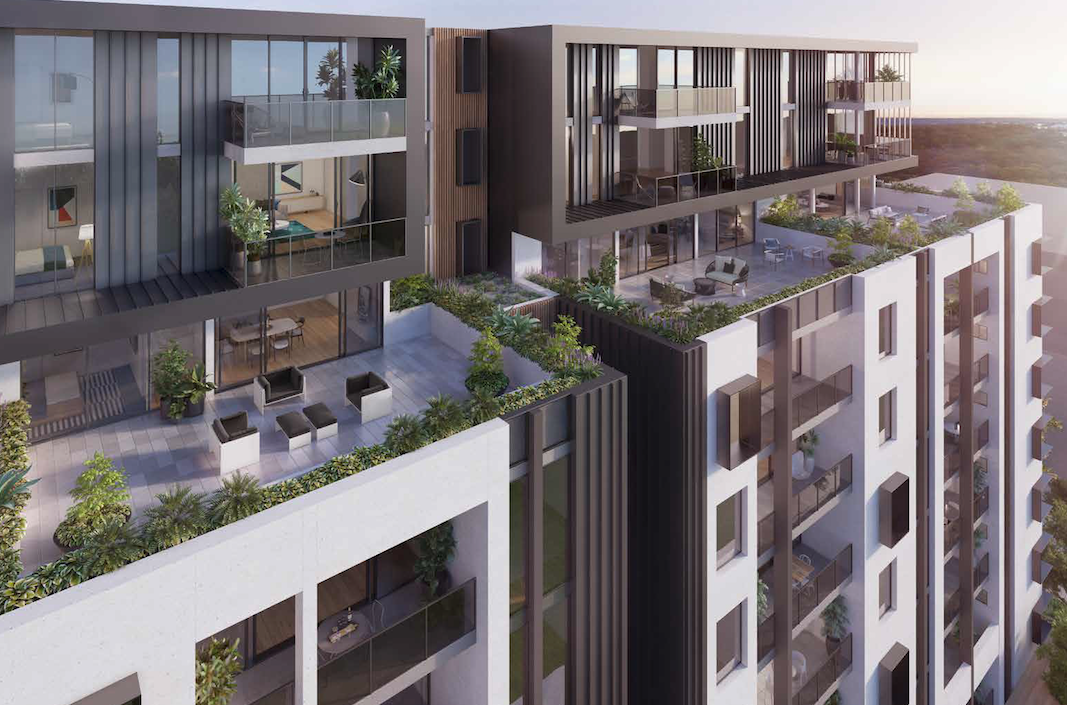 Neoscape | Projects - 354 Bowden Apartments
26/10/2018
Located on the western fringe of Adelaide City lies the unique 354 Bowden Apartments project, part of the South Australian Government's 'Renewal SA' regeneration which has been working with a range of developers to transform the area into a vibrant inner-city destination blending history, culture, high quality architecture and sustainability.
A precinct in itself, 354 represents Bowden's most inspiring apartment complex which consists of a two level basement encompassing the entire 5,000m2 site with five apartment buildings above, and public landscaped courtyard space on ground level connecting each building.
Meticulously designed to achieve a 5-star Green Star design and As-Built rating, which informs the quality, functionality and performance of architectural design currently being constructed; Neoscape's State Manager SA, Nick Peacock, has worked closely and collaboratively with the client, consultant team and builder to ensure the quality of built form being produced achieves and maintains a lasting legacy in the Bowden precinct both architecturally and sustainably.
Neoscape is proud to have been appointed as Project Manager and Superintendent by Development & Advisory, and look forward to the successful delivery of this high quality, boutique 354 Bowden Apartments development.
For more information about this Neoscape project, please visit our project page.
Back to Articles