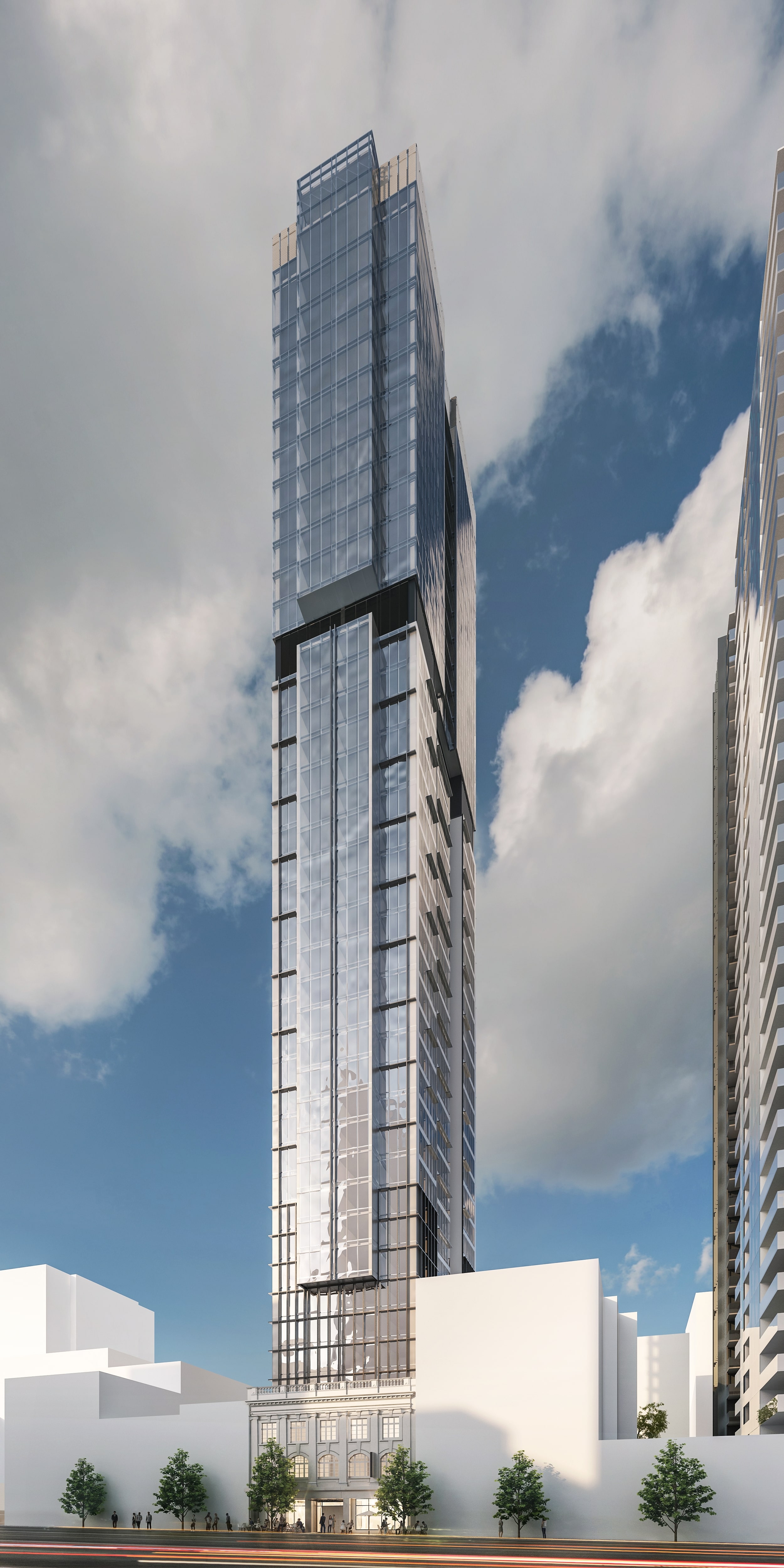 Neoscape | Projects - Hotel Indigo Auckland "A Tale of Four Cities"
19/09/2018
Attracting the very best talent in hotel design and delivery from across the globe, the latest project for 94 Feet Developments brings together an international team across four cities including Auckland, Sydney, Melbourne and Singapore to deliver the Hotel Indigo, Auckland project.
Located on the former Macdonald Halligan Motors site and neighbouring St Patrick's Cathedral, the 41-storey mixed use 225-room hotel together with luxury residential apartments development will be among Auckland's tallest buildings with its dynamic glass tower rising from behind the dual fronted historic façade.
"This development is destined to become an iconic landmark on the Auckland landscape, and with robust tourism arrivals and unprecedented demand, we are confident that Hotel Indigo Auckland will be a story of success," says Dean Rzechta, Managing Director of 94 Feet Developments.
Appointed to lead the project team as Project Manager on behalf of 94 Feet Developments and its investors, Neoscape does not underestimate the challenges faced with optimising the skills and commitment of a highly talented team of designers and consultants across four cities to ensure a cohesive and integrated approach is adopted to successfully deliver this project in the heated Auckland market.
Leading the project from its Sydney office, Neoscape notes the importance of good communication and collaboration to ensure the project team, which includes WMK (Concept Design), Scott Carver Architects (Architecture and Interiors), Wood and Grieve Engineers (Services Engineer), BGT (Structural Engineer) and the various other key consultants, can work remotely from their offices in Auckland and Sydney to deliver IHG's first globally-branded Hotel Indigo in New Zealand.
"Having a multi-national team has enabled the project to draw on the best international talent, whilst also understanding and responding to the project's local context, opportunities and constraints.  The decision to base the design team in Sydney was made early in the project to facilitate close collaboration with IHG to ensure its vision and aspirations are realised for the new Hotel Indigo Auckland.  Neoscape and the project team are excited to be delivering this unique project on behalf of 94 Feet and IHG and look forward to commencing construction on site in the near future," says Dylan McCallum, State Manager NSW, Neoscape.
Neoscape is proud to continue its close association with 94 Feet Developments of over five years and five projects for this exciting Hotel Indigo development.
For more information about Neoscape, including its projects and people, please visit our website at www.neoscape.com.au
Back to Articles