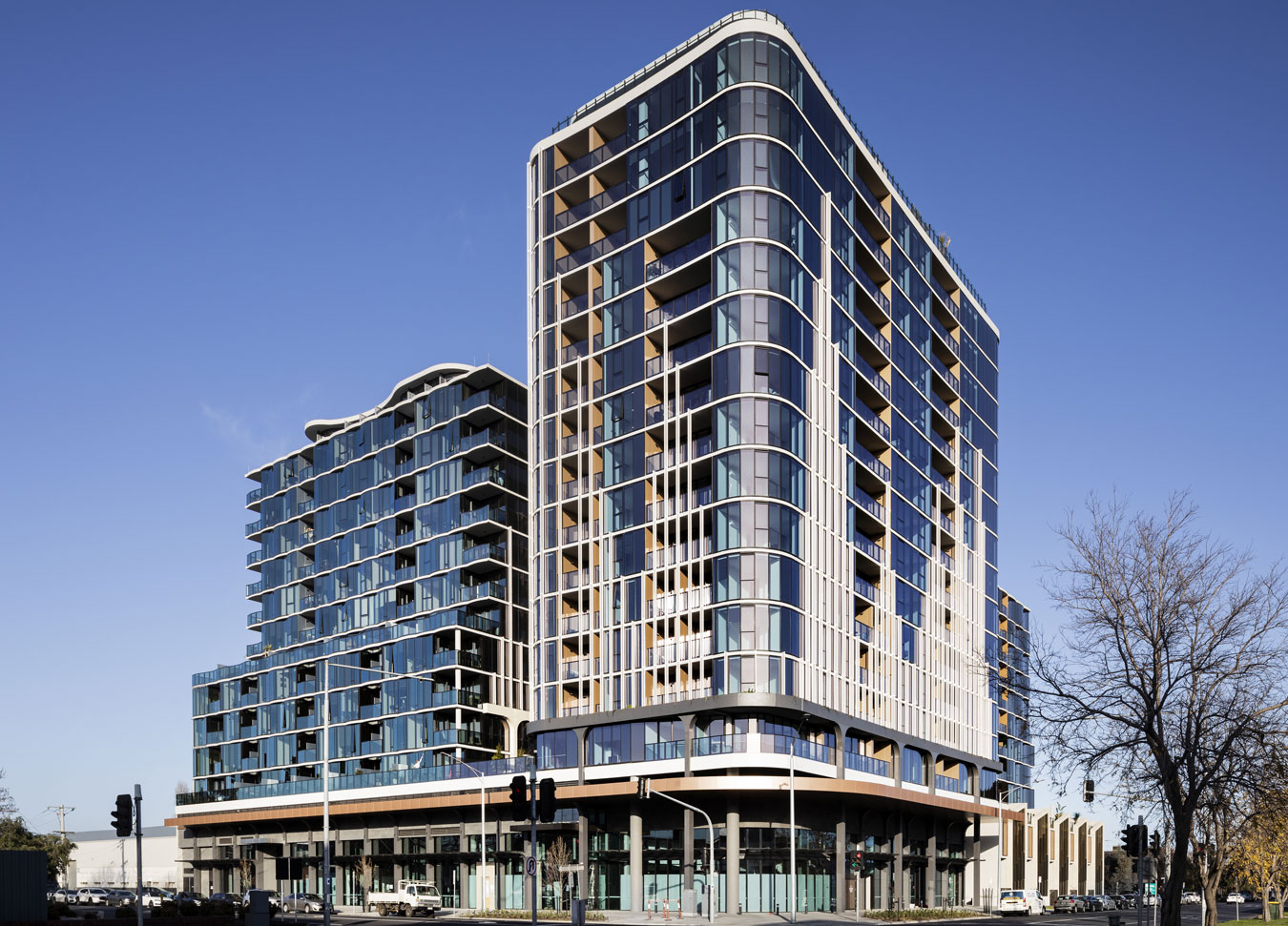 Neoscape | Projects - PM Apartments
18/08/2020
The first development of its kind in the Fisherman's Bend precinct, PM Apartments has set the standard for luxury living in this unique location. 
This architecturally led project is a triumph – world-class amenities, luxurious apartment and town house living and a glistening façade that will catch the eye of commuters as they cross the West Gate Bridge. Boasting three Residential towers, rooftop swimming pool, a 650m walk to the Beach and a concierge service for its residents, it is hard not to be impressed by the finished product. 
Neoscape have worked meticulously for over 3 years to facilitate this vision coming to life for developers Third Street, and like all development projects, this one was not without its challenges. To finally see the project realised and delivered is a real pleasure and a testament to the hard work and commitment of everyone involved. 
Neoscape is gratified by the completion of this project, the milestones we reached as a project team and the relationships we have forged in the process. 
For more information about Neoscape, please visit our website www.neoscape.com.au. 
Back to Articles