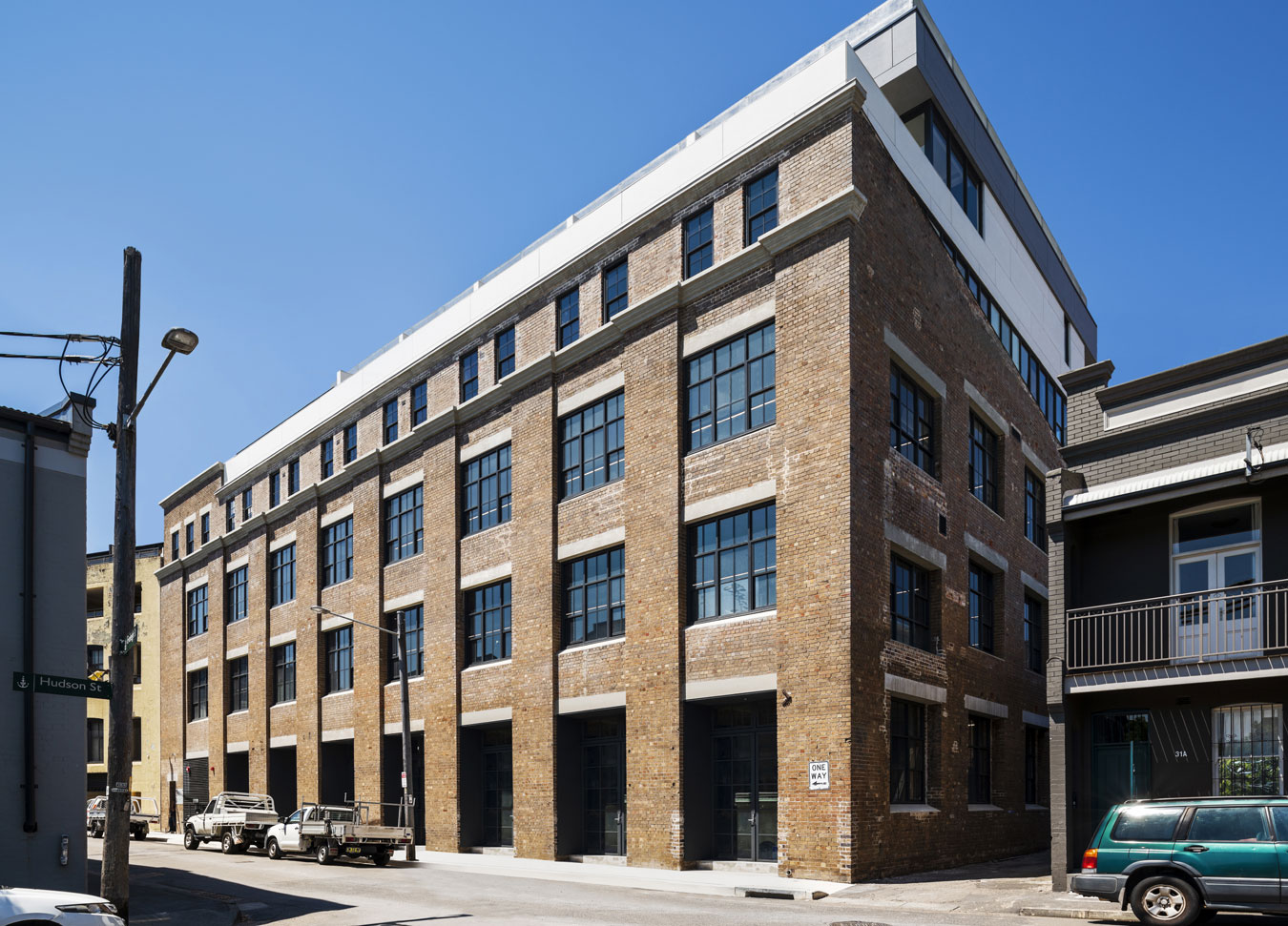 Neoscape | Projects - Eveleigh St, Redfern
27/08/2020
Completed in early 2020, this warehouse conversion designed by MCK Architects features the repositioning of a heritage warehouse into a stylish commercial and residential development in the creative district of Redfern.
The 5-level development features three levels of commercial office space, within the existing heritage structure and includes ground floor provisions for potential future retail / hospitality uses. The development also includes two additional levels of boutique residential apartments and landscaped communal rooftop space.
The existing brick building, timber structure and floors have been retained as stunning architectural features, whilst new steel and concrete structure with feature lifts were constructed to provide improved access and support the addition of multiple residential floors and communal roof space.
Dynamic collaboration on this project between the Architect MCK Architects, Builder Cubic and ourselves was critical in order for the owners vision Beau Neilson to be realised – turning a dilapidated, 100-year old building into a functional, architectural space was a rewarding challenge that tested the combined skill of our Project Team, in the best way.
Every detail of this building was meticulously considered, and the final product reflects the passion and pride that goes into breathing new life into old buildings.
To view the full Project Gallery, please visit: https://bit.ly/2QnveBE
For more information about Neoscape, please visit our website www.neoscape.com.au
Back to Articles