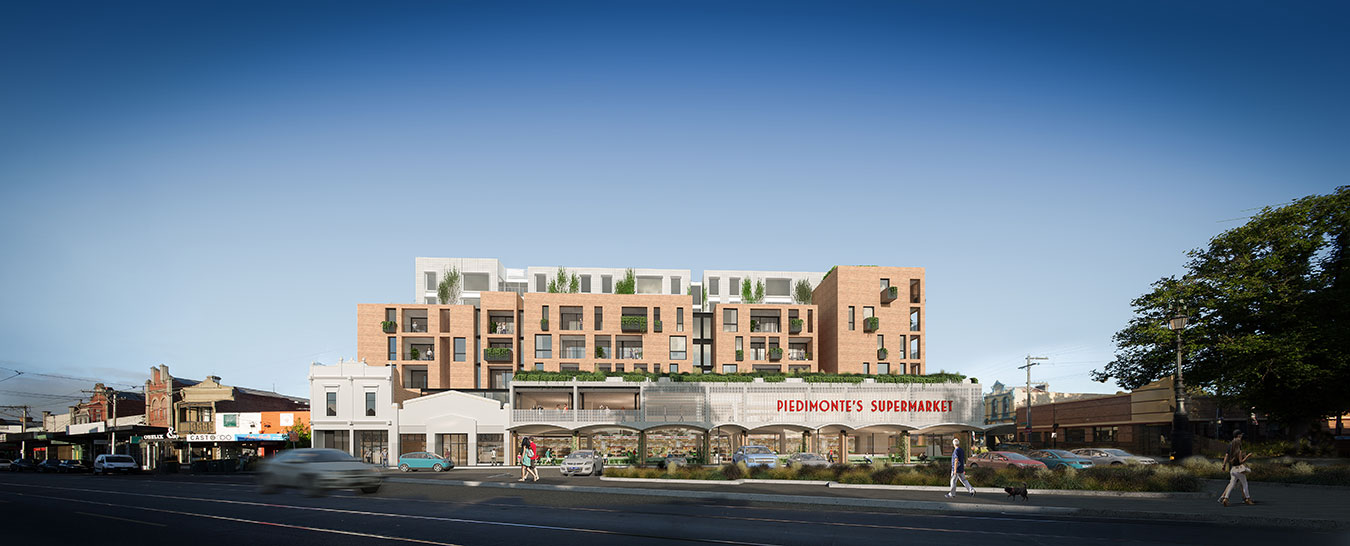 Neoscape | Projects - Piedimonte's Supermarket, Fitzroy
20/05/2021
Neoscape were pleased to be advised of the VCAT decision to grant the planning permit for the redevelopment of the Piedimonte Family's supermarket site in North Fitzroy last week.
Neoscape, as Development Managers for the family group, have managed a revised scheme through this complex and lengthy planning process. We would like to congratulate the Piedimonte Family on the outcome as they have been extremely passionate about delivering a lasting legacy for the next generation of the family, and the community as a whole, for this amazing location.
Thank you to the entire consultant team involved who have worked diligently to achieve this outcome.
Back to Articles